Division Brakes Inc in Pawtucket For Heavy Duty Construction and More
When it comes to maintaining heavy-duty trucks, construction, mining or farming equipment, time is money. Division Brakes Inc in Pawtucket is the preferred provider of maintenance and repair services for heavy-duty trucks and equipment. From in-cab climate control to diesel engine repairs, we offer local, regional and cross-country services.
With properly tracked and scheduled planned maintenance, Division Brakes Inc keeps your heavy duty vehicles on the move. But, if your heavy duty vehicle breaks down, we will get it back up and running fast and affordably with our mobile response team, cost reduction controls, and a large inventory of parts. Call us today at
401-725-1313
!
[HD_SERVICES]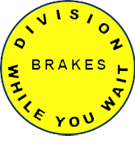 Informative. Will call when issues become apparent, allowing you, the customer, to choose between spending the $$ to fix it, or holding off until another time.
Eric T.