Fleet Machine Work Services
Rely on Division Brakes Inc in Pawtucket, RI 02860 to provide quality care for your vehicle's systems. Stop by our shop to see how we can help you or call 401-725-1313 for more information.

To keep your vehicle running at peak performance, we provide Machine Work services that include: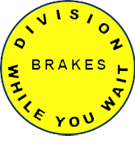 Informative. Will call when issues become apparent, allowing you, the customer, to choose between spending the $$ to fix it, or holding off until another time.
Eric T.